PKW kombucha breweries have earned a reputation as one of the best performing, efficient and eye-catching breweries to be found anywhere. Our kombucha brewing equipment will shorten your day and save you money while producing batch after batch of excellent Kombucha.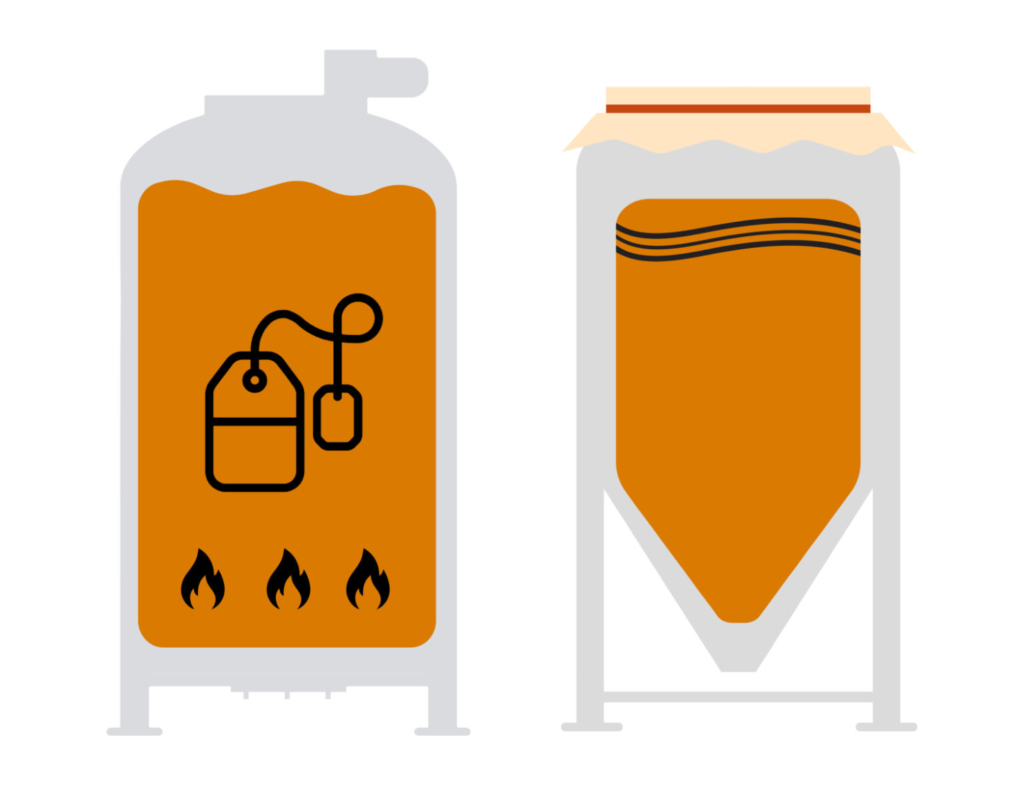 Kombucha breweries are comprised of three primary pieces of brewing equipment:
Kombucha brewery – The hot side of the kombucha brewery (also called a "brewhouse") is used to heat water, where black or green tea, infused with sugar, renders the nutritional elements used by scoby to create kombucha. From the kombucha brewery, the resulting sweet tea is cooled to just over room temperature and transferred to the kombucha fermenter.


Kombucha fermenter – The kombucha fermenter is where bacteria and yeast in the scoby use the nutritional content in the tea to create kombucha.


Kombucha finishing tank – In commercial kombucha breweries, a third vessel, the kombucha finishing tank (sometimes called a "brite tank"), is often used to finish the kombucha with a combination of flavorings, secondary fermentation, and carbonation before packaging the finished product.
THE PKW BOOCHMASTER ™ – KOMBUCHA INNOVATION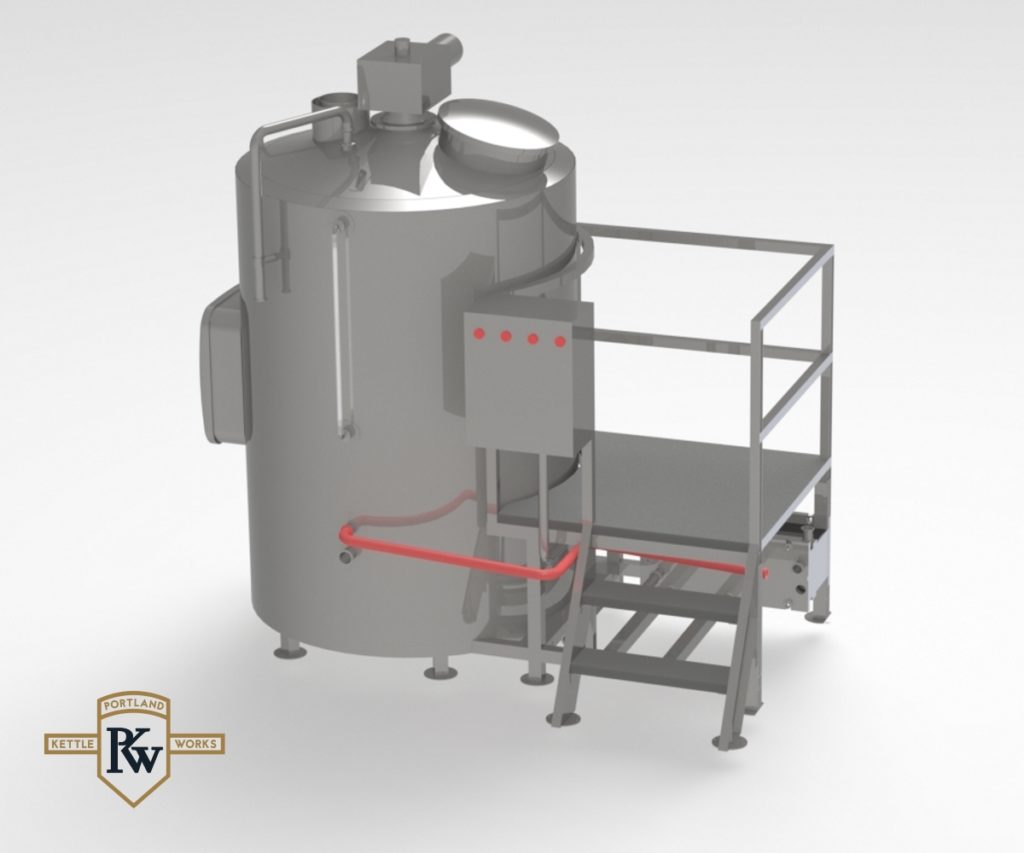 PKW BoochMaster Kombucha Brewery
PKW BoochMaster Kombucha Brewery is the world's first professional brewhouse engineered specifically for kombucha brewing.
The PKW BoochMaster is the culmination of our experience producing hundreds of HopMaster brewhouses for the craft beer industry since 2011. Our HopMaster has become the industry standard, and is used to innovate recipes and deliver repeatable results for award winning breweries, large and small, worldwide.
Built on the HopMaster's pedigree for performance, we have introduced the BoochMaster Kombucha Brewery. The BoochMaster provides the same features our craft brewery clients have come to expect and rely upon in our other products including:
Precise, highly-efficient, and intuitive operation
Optional agitation mixer on all steeping tanks
Onboard modulating pump(s) engineered to perform over the long haul with minimal maintenance
Low deck height platform with non-slip and non-conductive surface
Skid mounted design for ease of installation
Modular and expandable designs
Both 1 and 2-vessel systems
A range of production capacities, scalable to the size of your business
All PKW products come with:
3-year warranty
In-house financing
American-made quality
AND a buyback guarantee
PKW BoochMaster Kombucha Brewery Specifications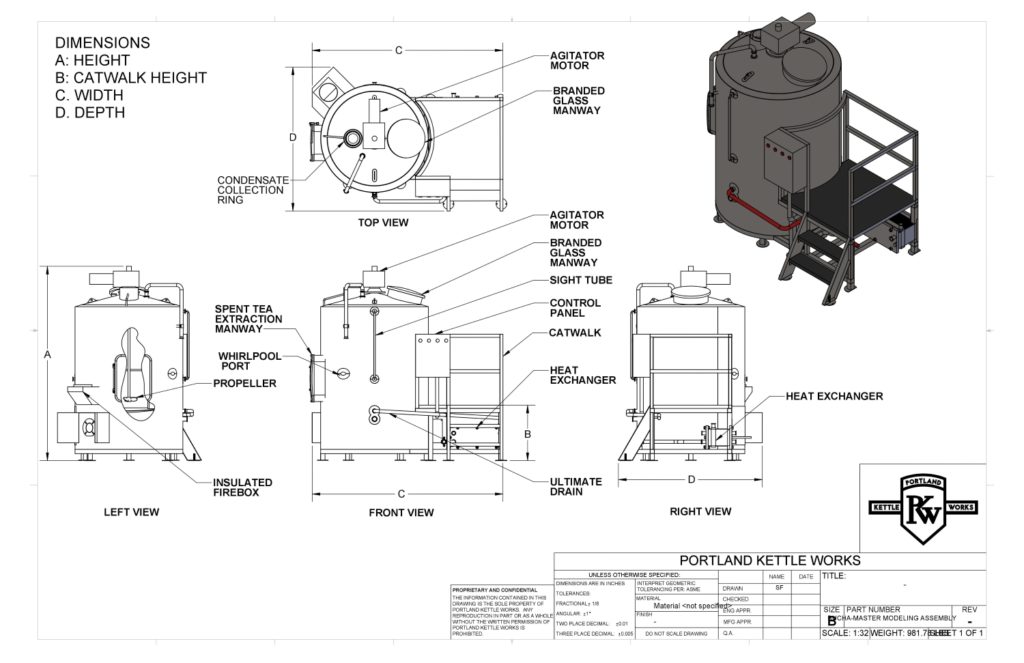 PKW Kombucha Brewery (5 bbl) Spec Sheet (Click to download)
---
---
---
Portland Kettle Works was founded in 2011 in Portland, Oregon USA. We build high-quality stainless steel beverage and brewing equipment. We have built and installed hundreds of state of the art craft breweries worldwide. As a result, our craft brewing clients are among the best of the best. They regularly win beer tasting competitions and they have the gold, silver and bronze medals to prove it. So, if you're serious about your craft brewing business, contact us so we can help you, too. And if you're located in Mexico or Latin America, click here to visit our Spanish language site.