When it comes to Cold Brew Coffee, "Total Innovation" is the name of the game. The BuzzBomb™ Cold Brew Coffee Extractor is the NEW industry standard for cold brew coffee extraction. The Buzz Bomb cuts your ingredient bill by 30%, extracts in 1/8th the time and drives more than 25% additional profit to your bottom line.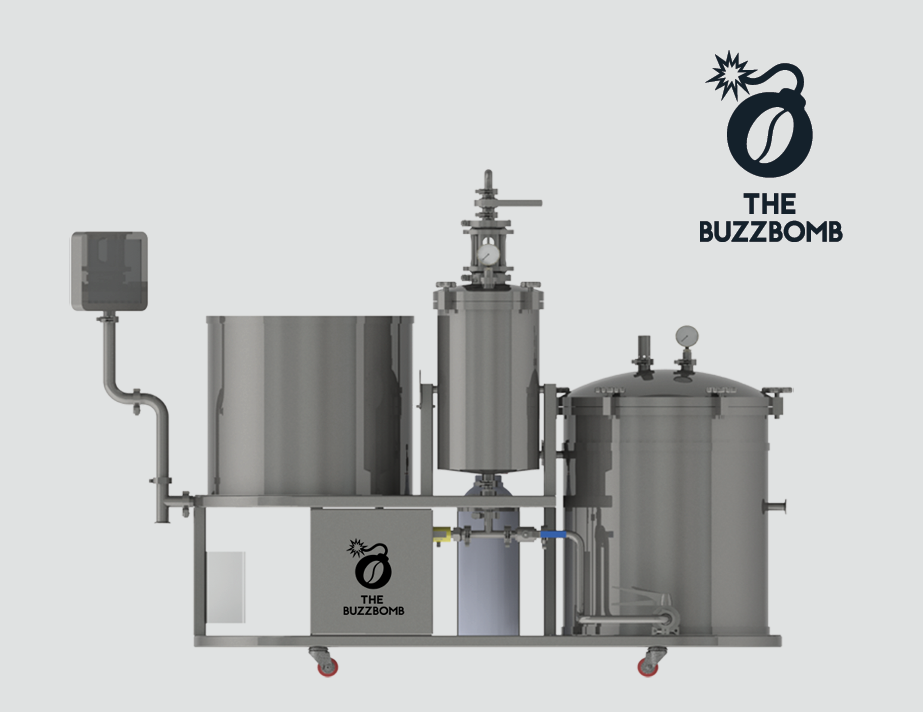 The BuzzBomb™ is a complete cold brew coffee extracting system that meters brewing water into the proprietary BuzzBomb extractor. In 2 hours the concentrated extract, at 6% total dissolved solids and 30% extraction rate, is transferred to the reservoir where it is diluted, nitrogenated, and made ready for packaging in bottles, cans or kegs. Yield 25 gallon batch at 2% TDS, or 30 gallons of 1.5% TDS of finished cold brew coffee in 4 hours. Unprecedented!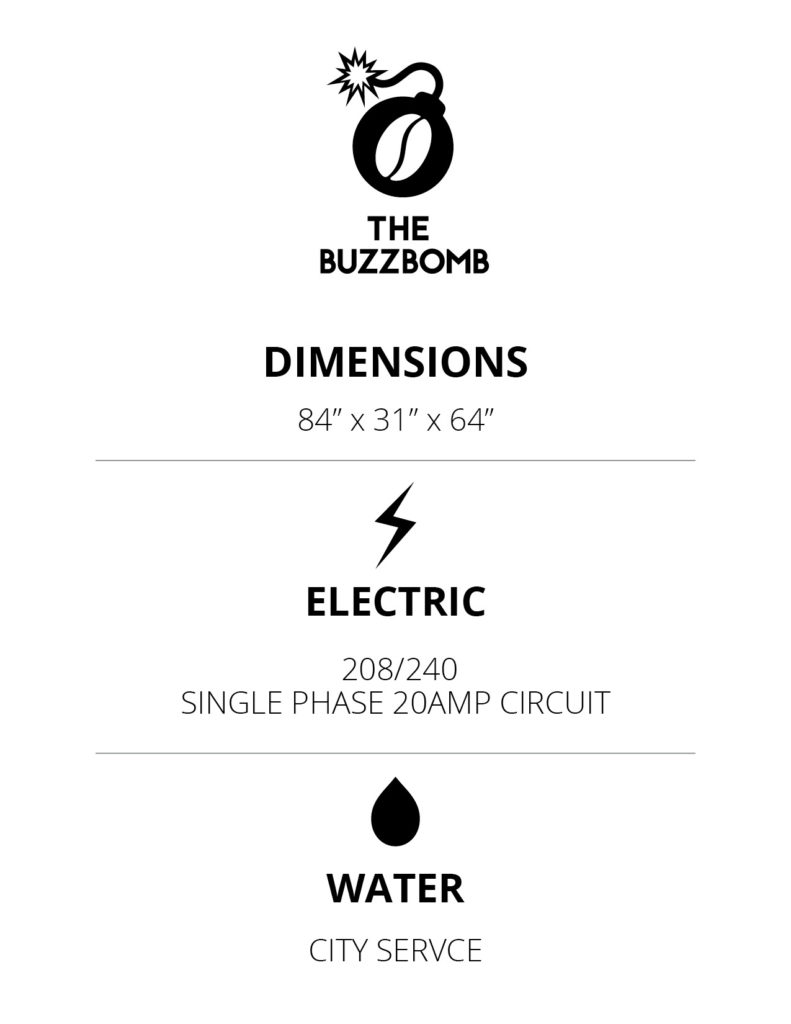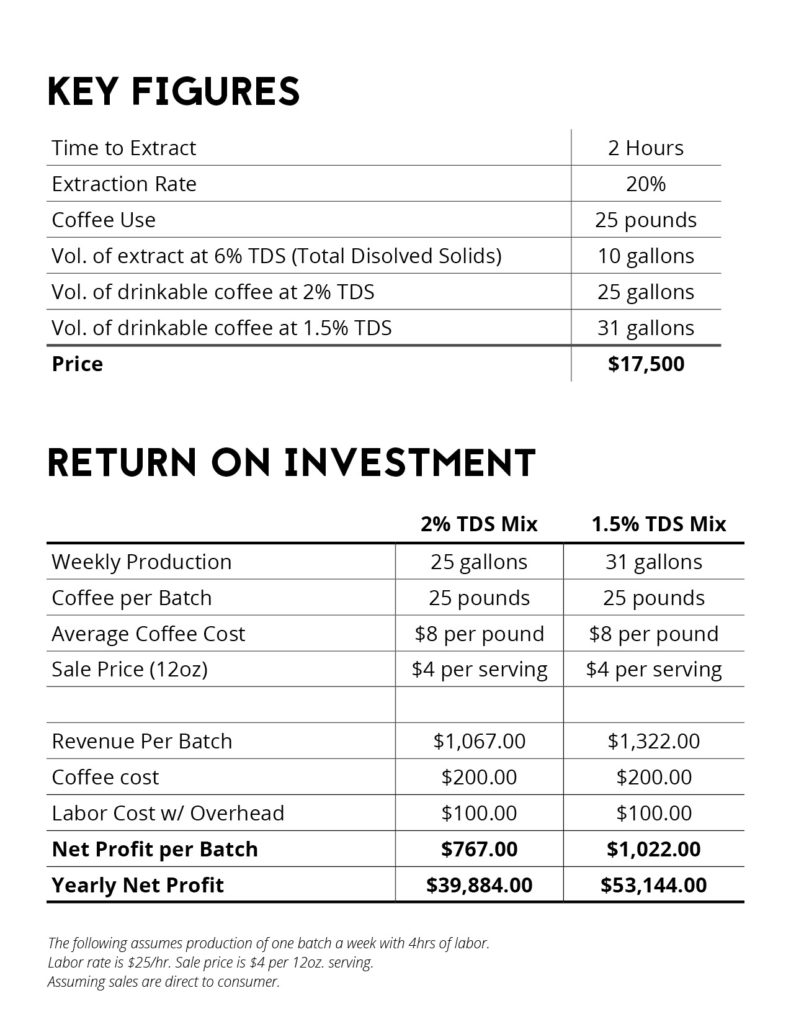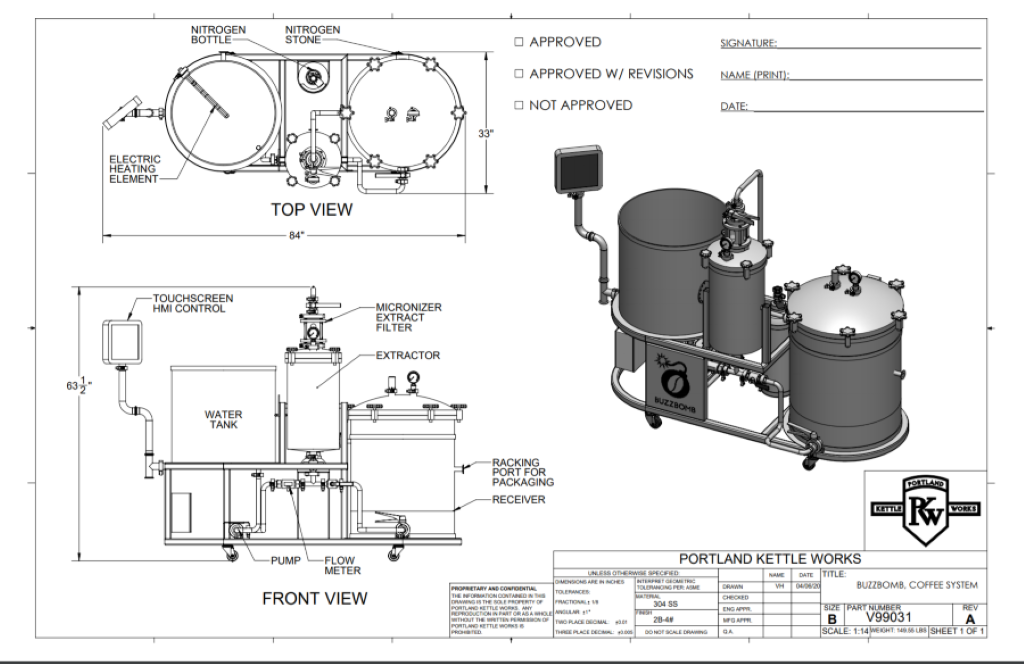 The BuzzBomb Coffee extractor is proudly manufactured by Portland Kettle Works in Portland, Oregon USA.