We are open to serve the cold brew coffee extracting industry during the Covid 19 Quarantine and pandemic.  PKW is practicing safe distancing, hygiene standards and following all government suggested Covid 19 safety protocols. Work safe and be safe.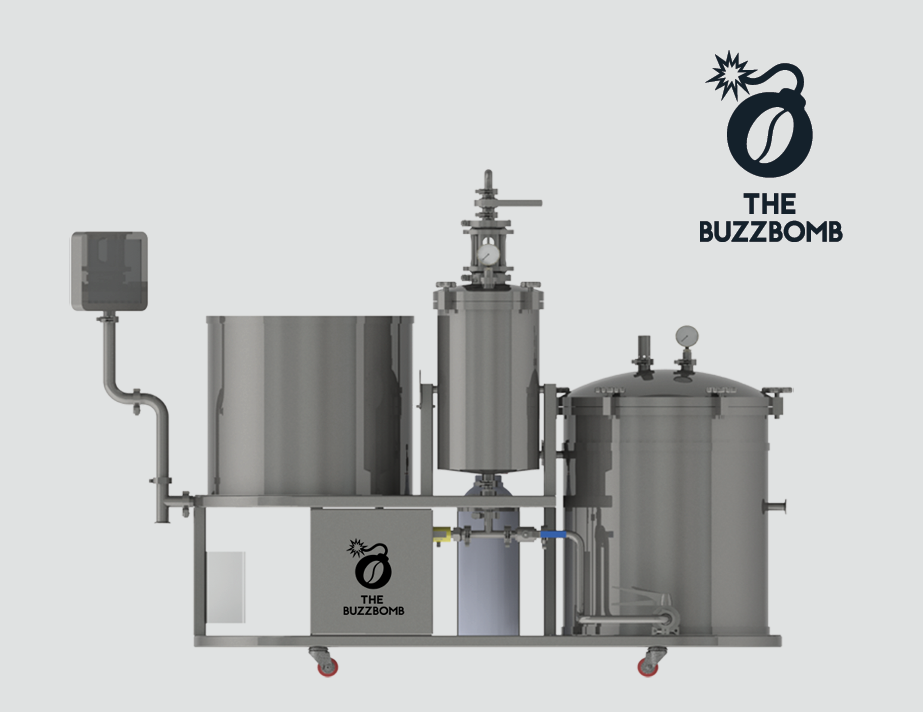 When it comes to Cold Brew Coffee, "Total Innovation" is the name of the game. The BuzzBomb™ Cold Brew Coffee Extractor is the NEW industry standard for cold brew coffee extraction. The Buzz Bomb cuts your ingredient bill by 30%, extracts in 1/8th the time and drives more than 25% additional profit to your bottom line.

The BuzzBomb™ is a complete cold brew coffee extracting system that meters brewing water into the proprietary BuzzBomb extractor. In 2 hours the concentrated extract, at 6% total dissolved solids and 30% extraction rate, is transferred to the reservoir where it is diluted, nitrogenated, and made ready for packaging in bottles, cans or kegs.  Yield 25 gallon batch at 2% TDS, or 30 gallons of 1.5% TDS of finished cold brew coffee in 4 hours.  Unprecedented!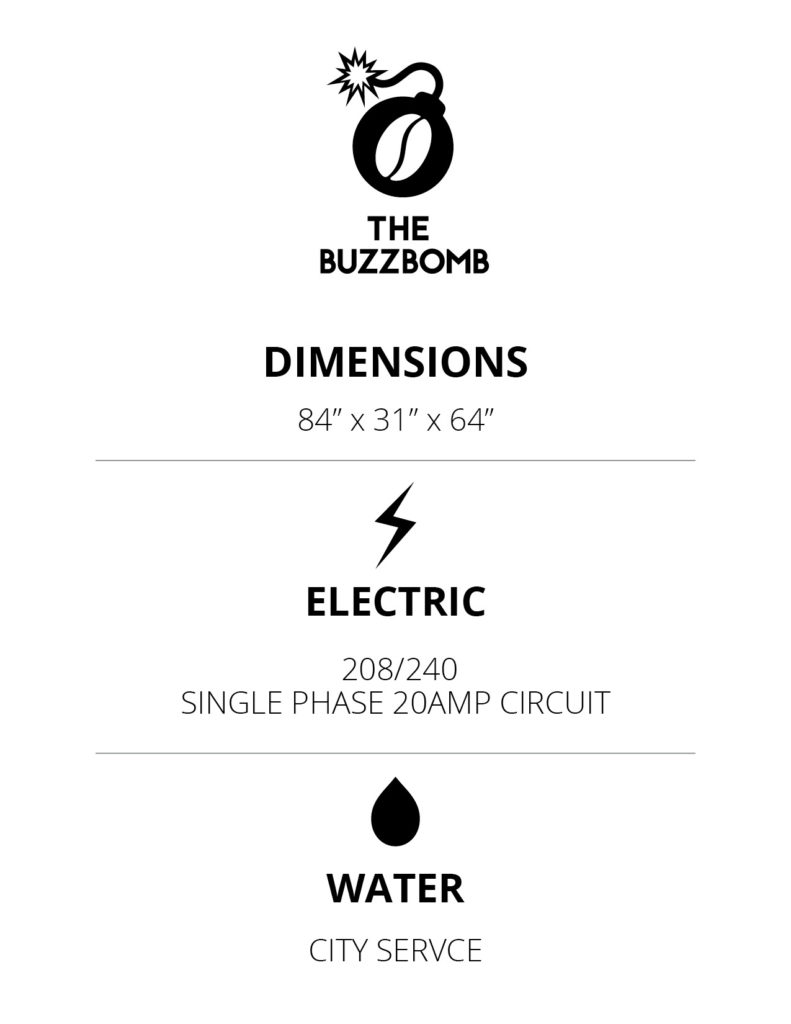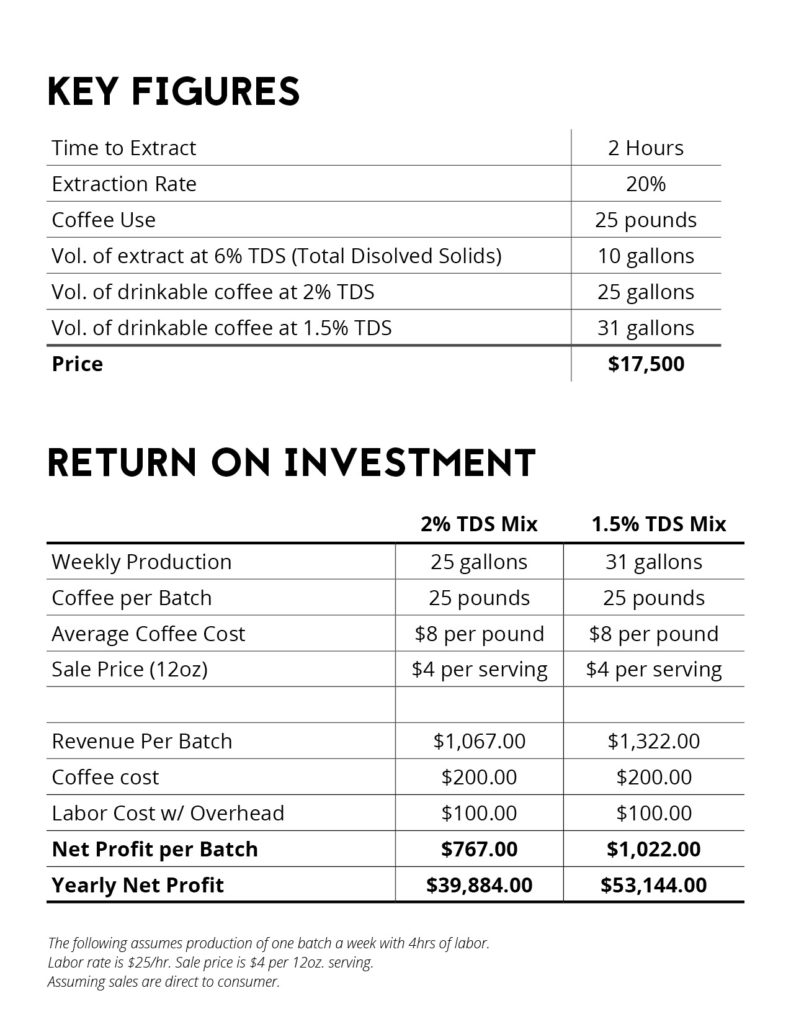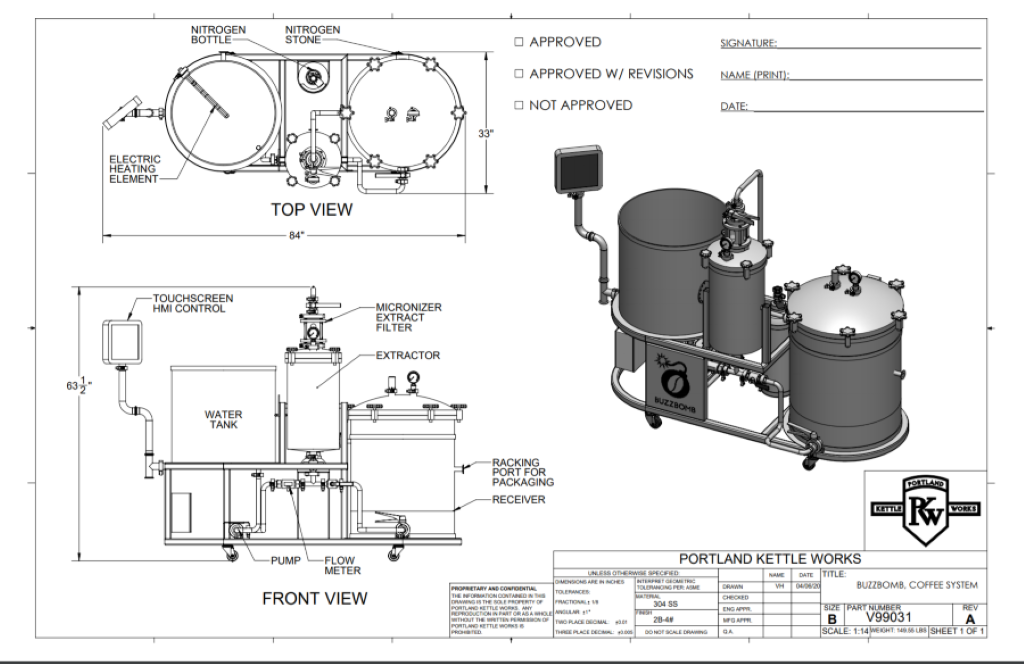 The BuzzBomb Coffee extractor is proudly manufactured by Portland Kettle Works in Portland, Oregon USA.