Wine fermentation tanks, or wine fermenters, are key winemaking equipment components. Wine fermenters are specialized tanks made of food-grade stainless steel, concrete, wood, or other non-ferrous materials. Wine fermenters are specifically designed to facilitate and control the wine fermentation process wherein yeast converts the sugars found in grape juice to alcohol. Well-designed wine fermenters precisely control temperature, are easily cleaned, and are engineered with safety features that eliminate hazards to winery operators.
PKW Vitis™ wine fermenters are the culmination of our experience producing over 4,000 fermenters for the wine, and craft beverage industry since 2011. Our fermenters deliver precise control for award winning wineries, large and small, worldwide. All of our winemaking equipment – fermentation tanks, wine finishing tanks and wine totes – are made in Portland, Oregon USA, to the highest global engineering standards.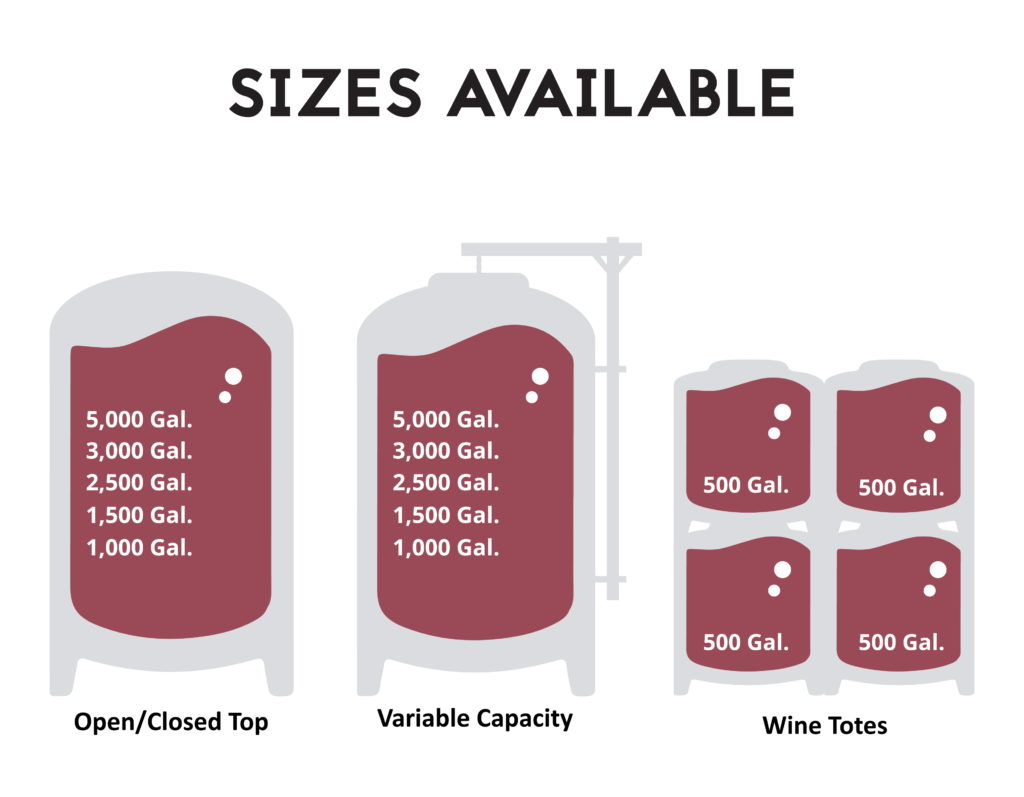 Custom Configurations Available – Please Contact Sales
Click an image below for more information on the wine fermenter configuration of your choice:
---
---
---
Portland Kettle Works was founded in 2011 in Portland, Oregon USA. We build high-quality stainless steel beverage and brewing equipment. We have built and installed over 300 state of the art craft breweries worldwide. As a result, our craft brewing clients are among the best of the best. They regularly win beer tasting competitions and they have the gold, silver and bronze medals to prove it. We've expanded into winemaking so, if you're serious about winemaking, contact us so we can help you, too. And, if you're located in Mexico or Latin America, click here to visit our Spanish language site.