What Does It Take to Start a Brewery?
At PKW, we hear this question a lot…
The EntreBREWneur Academy & Brewers' School is the Answer
The EntreBREWneur Academy & Brewers' School provides you and your brew team with the knowledge and experience necessary to master the beer brewing process. The brewers' school curriculum includes both comprehensive classroom instruction and thorough, hands-on, practical beer brewing exercises moderated by accomplished brewers and craft beer industry experts.
My confidence is through the roof now. I feel like I've gotten so much training."

Patric Hillenbrand, Hillenbrand Farmhaus Brewery, Newcastle CA



"I'm significantly more confident in my ability to brew good quality beer repeatedly."

Chad Powers, Narrow Path Brewing, Loveland OH



"It's going to be much easier now that I've done this class."

Garrett Hickey, Streetside Brewery, Cincinnati OH



"I'm already 10 steps ahead … It's invaluable."

Michael Barcone, West Kill Brewing, West Kill NY

Highlights from The PKW EntreBREWneur Academy & Brewers' School
All costs for the brewers' school 100% apply towards the purchase of any brewing system.
All classes and exercises are conducted at our very own brewery and taphouse, The LABrewatory in Portland Oregon, using a Portland Kettle Works brewhouse and other brewing equipment.
This brewers' school is just one example of PKW's world-class customer service that will enable you to achieve full production quickly, as well as keep you operating efficiently into the future.
Why Attend the EntreBREWneur Academy & Brewers' School?
Why bushwhack when you can travel a well-paved road? Your goal is to open a brewery; our goal is to help you get there. We have helped launch over 360 breweries around the world with a 97.3% success rate. During this intensive 4-day brewers' school, we will share our proven process with you to help ensure your success.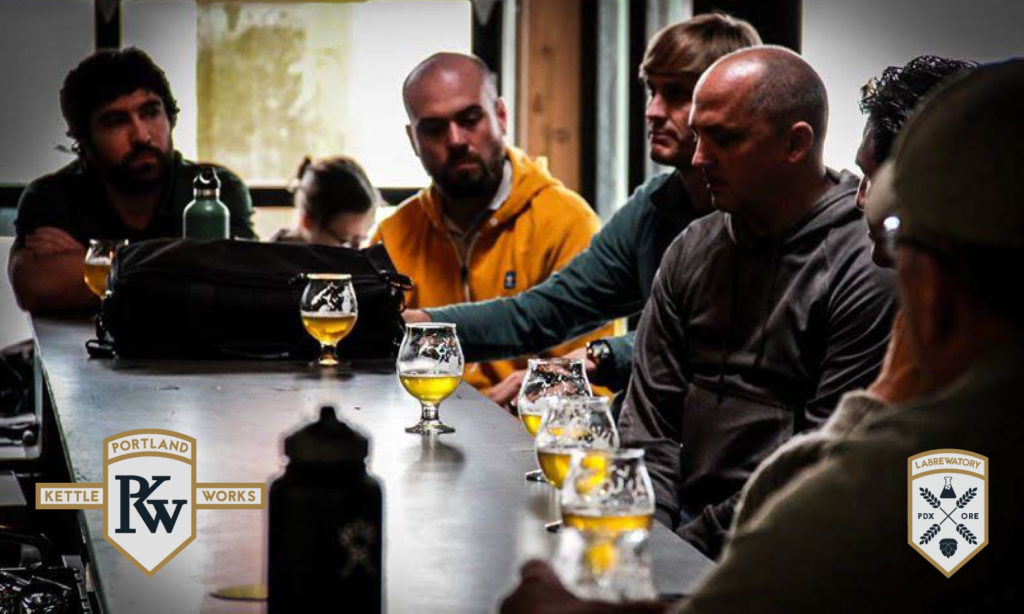 EntreBREWneur Academy & Brewers' School Curriculum:
DAY 1

Brewery Design, Layout, & Planning
Brewhouse Equipment, Parts, & Inventory
Draft Line Cleaning & Maintenance
Chemicals Available to the Commercial Brewer
Keg Washer Operation & Keg Washing
Recipe Creation & Refinement
Grain Milling, Handling, & Delivery



DAY 2


DAY 3

Glycol Chillers
CO2 & Pump Transferring
Fining & Filtering
Carbonation & Force Carbonating
Kegging, Bottling, & Canning Discussion
Clean In Place (CIP) of all Equipment



DAY 4

Our Proven Process: Concept to Grand Opening
Pitfalls & Roadblocks
A Day in the Life of a Professional Brewer
Financial Expectations & Planning
Concept Review
Business Plan Guidance
Next Steps