What is a Centrifugal Pump?
Sanitary centrifugal pumps are a key component in the brewhouse, and are used to transfer liquids. Other uses include cleaning (clean-in-place), filtration, wort chilling, and vorlauf procedures. When coupled with a variable frequency drive (VFD) the speed-modulated centrifugal pump can pump slowly and precisely or move large quantities of liquid in a short amount of time.
Why Select a PKW Centrifugal Pump?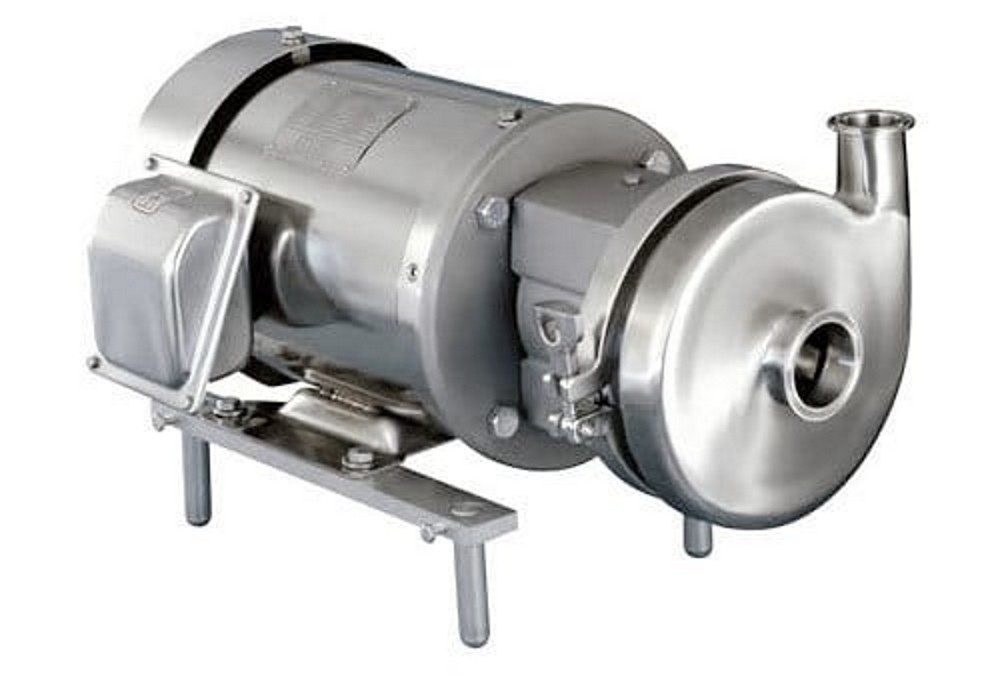 Portland Kettle Works' supplied centrifugal pumps have earned a reputation as some of the most consistent performing and reliable pumps available. Our centrifugal pumps will shorten your day and provide a return on your investment for years to come.

Portland Kettle Works' centrifugal pumps provide the brewer with several key advantages:
Field tested by some of America's leading craft brewers
State-of-the-art energy efficient variable frequency drives (VFD's) modulate all PKW pumps for precise control
Made of 100% non-reactive, sanitary-finished, 304 food-grade stainless steel
Specific sanitary centrifugal pump designs for brewhouses, hot liquor tanks (HLT), cold liquor tanks (CLT), keg washers, and more
Simple maintenance and disassembly process
NEMA 4X washdown rated
PKW Centrifugal Pump Specifications
As with all our brewing equipment, Portland Kettle Works centrifugal pumps are designed and manufactured to exacting standards.
Integrated brewhouse pump with variable frequency drive (VFD)

Allows precise adjustment of output from 0 to 17 GPM (65 LPM)



Pump-on-cart with variable frequency drive (VFD)

1.5 hp for 15 bbl to 30 bbl tanks (17.6 to 35.2 hL)
2.0 hp for 30 bbl to 60 bbl tanks (35.2 to 70.4 hL)