The grain mill is the key component in the preparation of malted grain prior to brewing. Milling is the process of breaking the grains' husk and cracking the kernel to a specific, consistent ratio of flour, including medium and coarse particles. A versatile brewers' grain mill must be adjustable to accommodate different malt varieties and brewing styles. Properly cracked grain is a major factor in brewhouse efficiency and the consistency of the end product. The grain mill is one component of the brewery grain handling system which also includes the grain auger, grist case, and grist hydrator.
Why Select a PKW Grain Mill?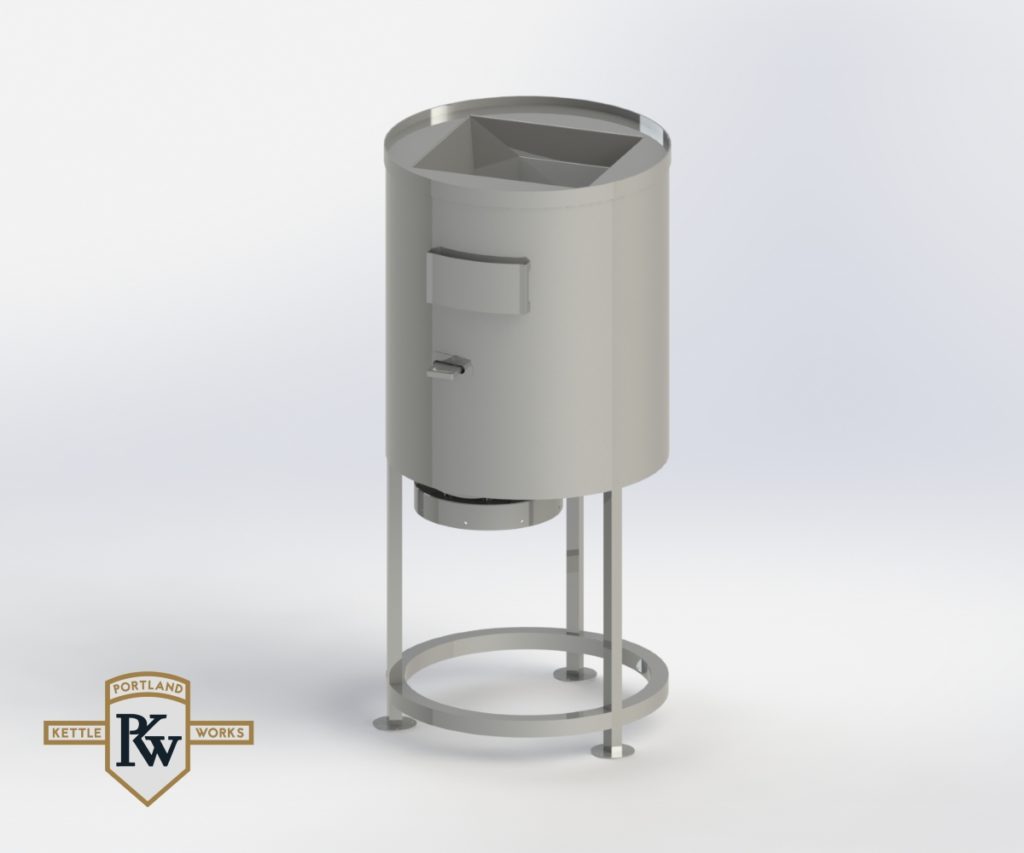 Portland Kettle Works' grain mills provide the brewer with several key advantages:
Precisely adjustable 3-roller design saves money by increasing control and efficiency in the brewhouse
On-the-fly adjustment allows for rapid control of crack without downtime
Integrated sample port allows for testing and precise calibration of the crack
Field tested by some of America's leading craft brewers
Cracks up to 50 lb (22.7 kg) of grain per minute
Integrates seamlessly into the grain auger boot
When properly installed the combination MaltMaster grain mill and grain auger system produce almost no grain dust
Allows the brewer to crack grains immediately before brew to ensure freshness
Provides long-term cost savings over pre-cracked grain
Rare earth magnets and safety screen help prevent damage from rocks and metal entering the rollers
60 lb (27.2 kg) hopper capacity
Single and three phase explosion proof motors available
PKW Grain Mill Specifications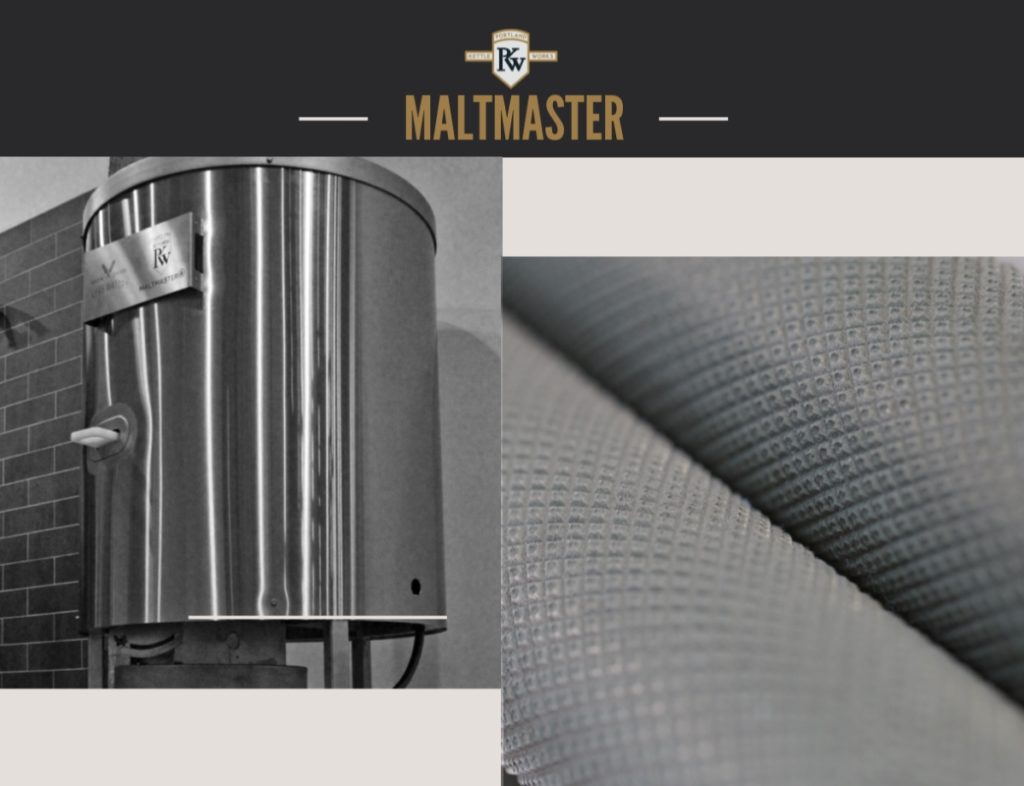 PKW MaltMaster Grain Mill & Handling System Brochure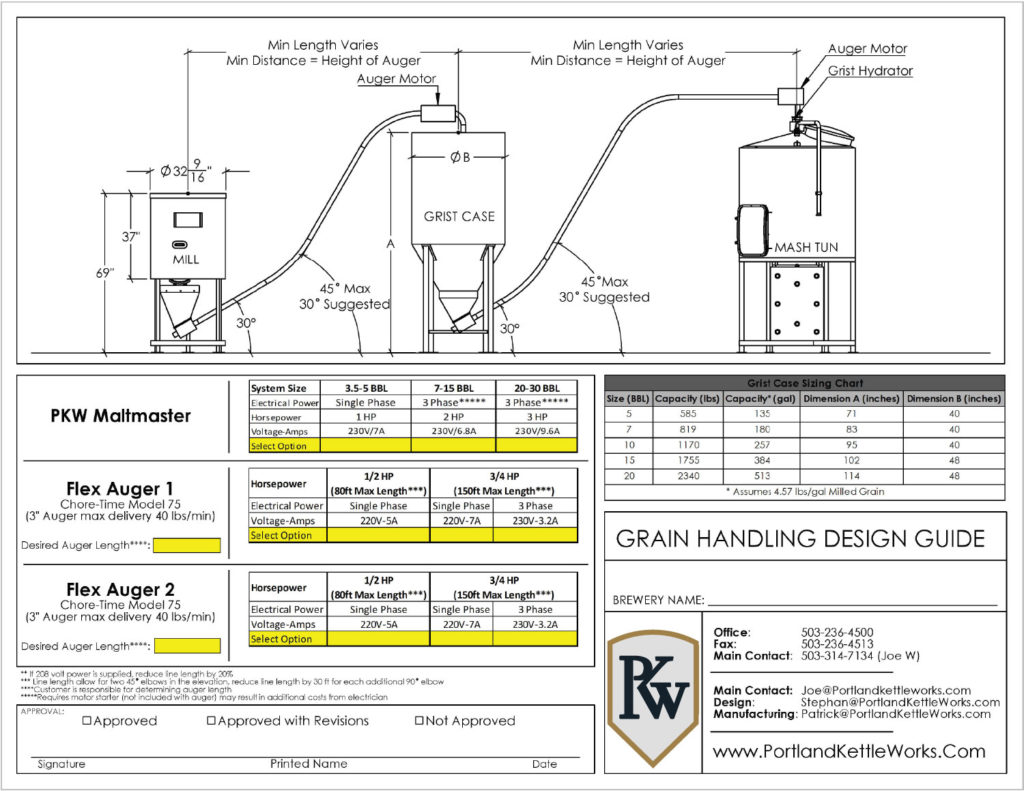 PKW Grain Handling System Floor-Mount Spec Sheet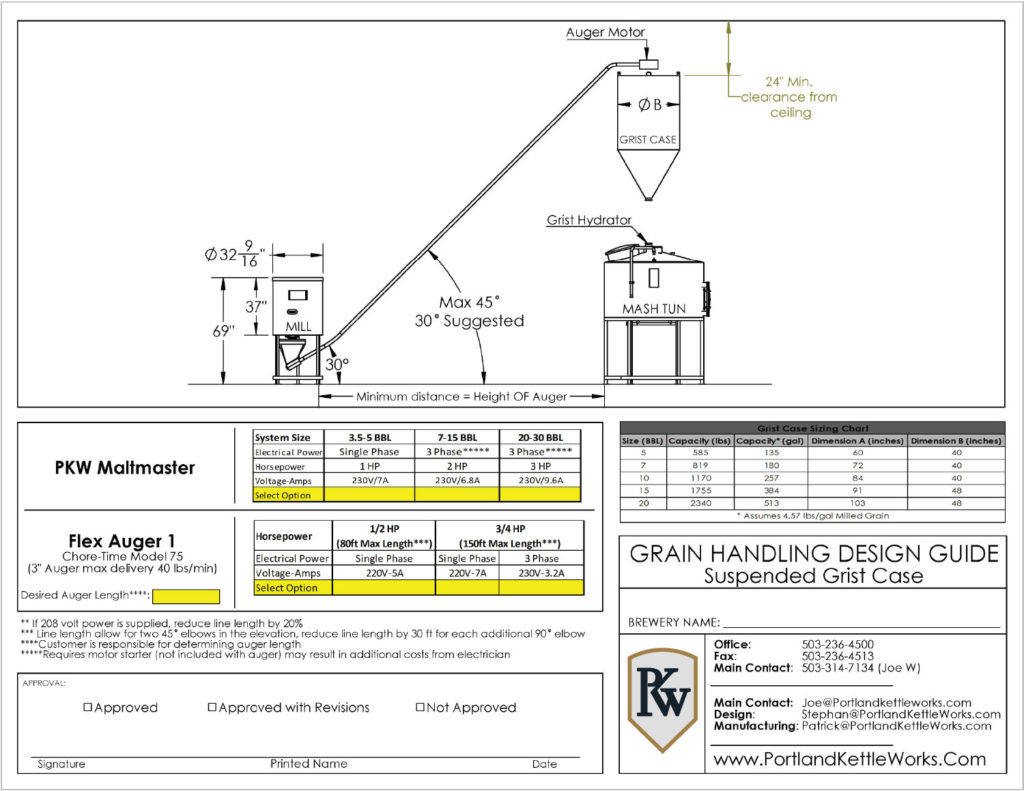 PKW Grain Handling System Suspended-Mount Spec Image
As with all our brewing equipment, Portland Kettle Works grain mills are designed and manufactured to exacting standards.