A grist case is a cracked grain storage vessel, and is a key component in beer brewing. Positioned between the grain mill and the brewhouse, the grist case is the intermediary stop for grain after cracking, prior to introduction into the brew kettle. The grist case is one component of the brewery grain handling system which also includes the grain auger, grain mill, and grist hydrator.
Why Select a PKW Grist Case?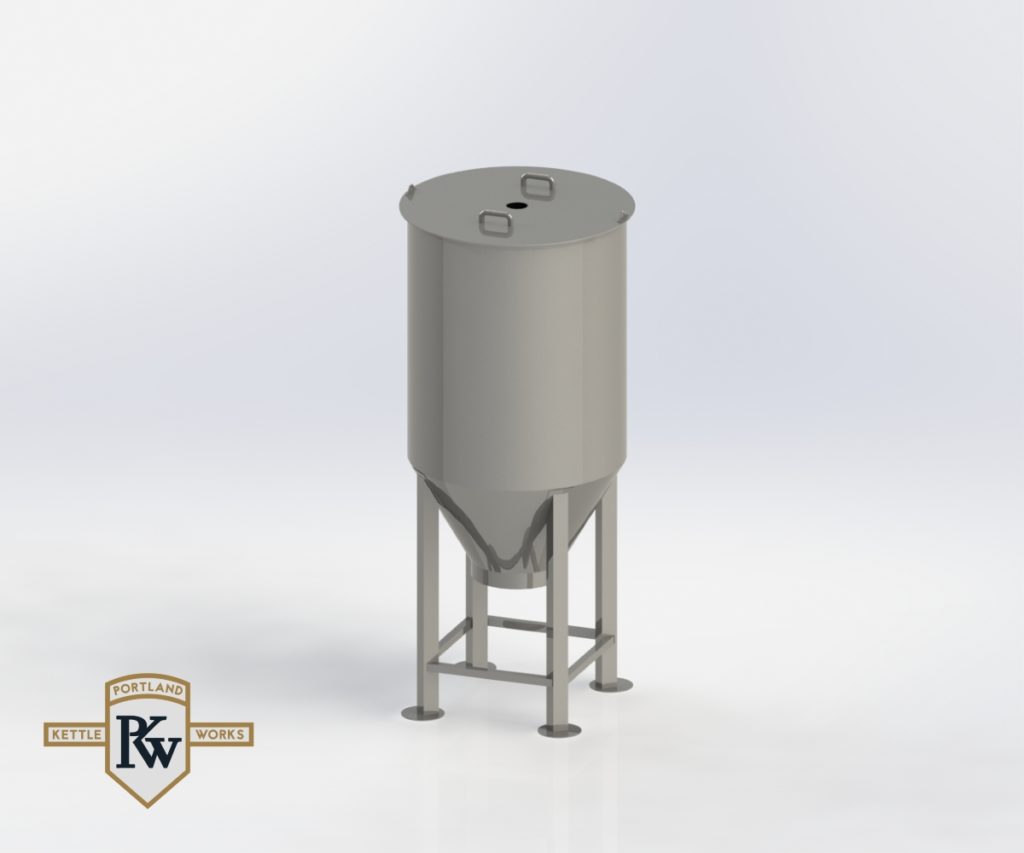 Portland Kettle Works' grist cases provide the brewer with several key advantages:
Greatly reduces the inherent possibility of equipment failure in the brewery grain delivery system which can cause costly delays or short batching
Field tested by some of America's leading craft brewers
Capacities from 200 pounds (91kg) to 4000 pounds (1815 kg)
Integrates seamlessly into the grain auger boot
When properly installed in combination with the MaltMaster grain mill and the PKW grain auger system, the grist case greatly reduces grain dust
Allows the brewer to crack grains immediately before brew to ensure freshness
Provides long-term cost savings over more expensive pre-cracked grain
Eliminates labor as a single person can manage dough-in to the brewhouse
PKW Grist Case Specifications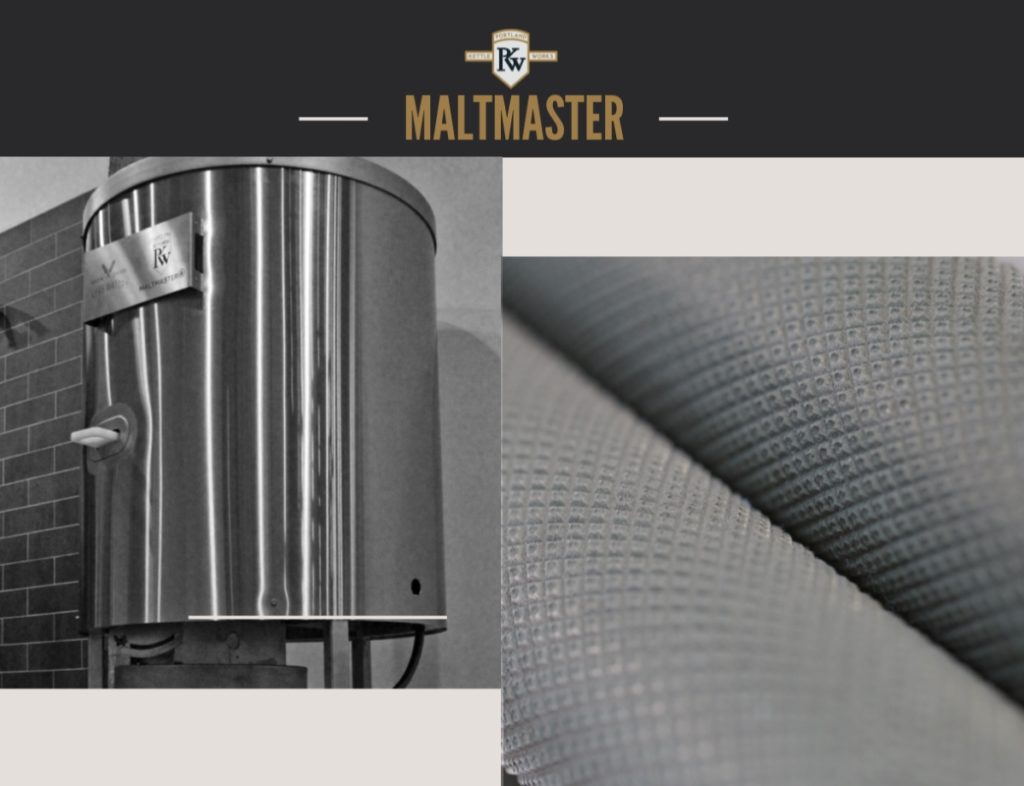 PKW MaltMaster Grain Mill & Handling System Brochure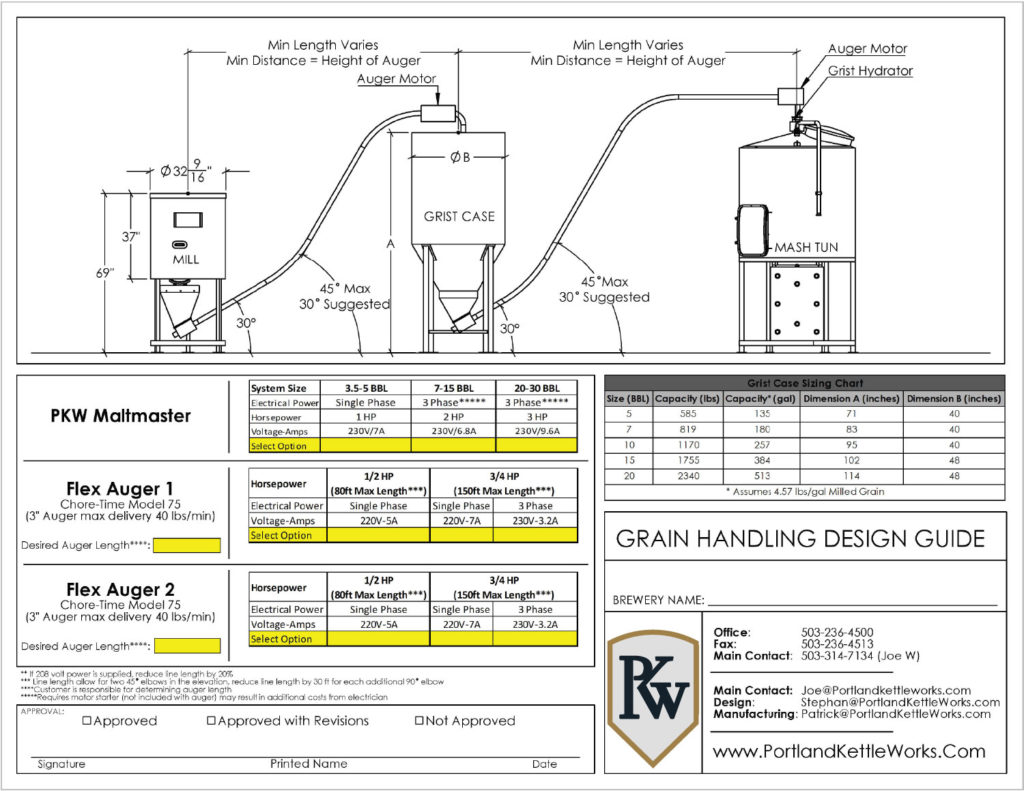 PKW Grain Handling System Floor-Mount Spec Sheet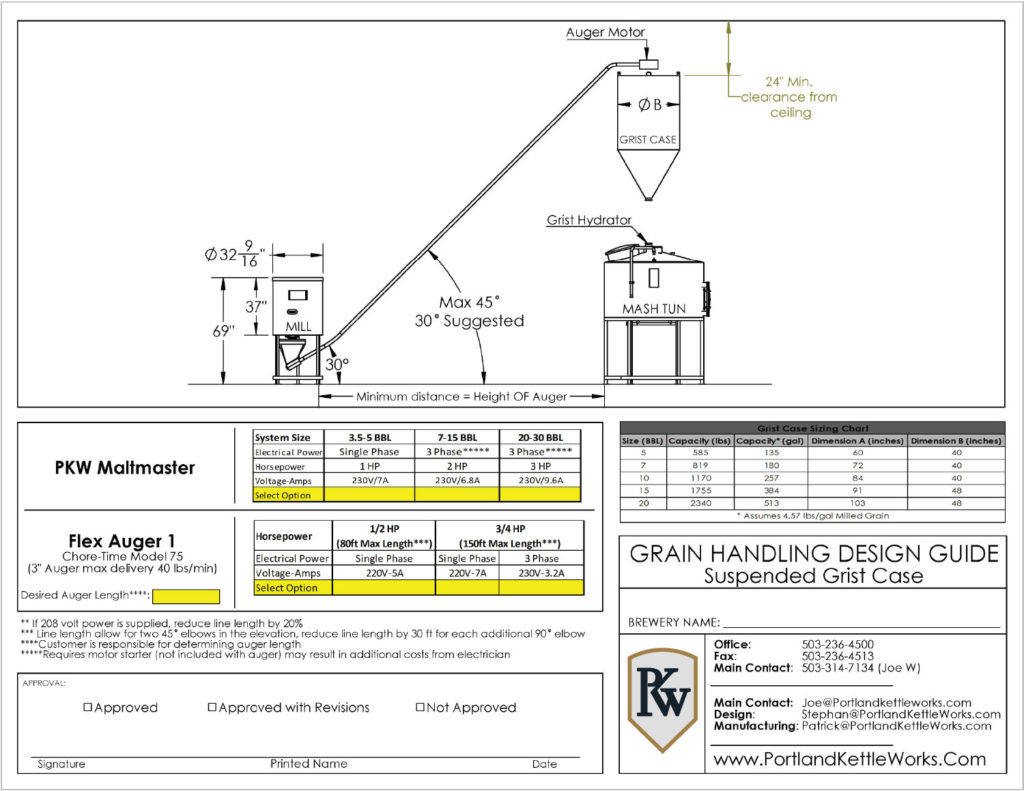 PKW Grain Handling System Suspended-Mount Spec Image
As with all our brewing equipment, Portland Kettle Works grist cases are designed and manufactured to exacting standards.
Capacities available include:

bbl: 2, 3.5, 5, 7, 10, 15, 20, and 30
hL: 2.3, 4.1, 5.9, 8.2, 11.7, 17.6, 23.5, and 35.2
Other capacities available upon request

100% 304 food-grade stainless steel
Floor or suspended mounting included
Equipped with quick-connect drop-out chute for direct connection of the grain auger assembly
Allows for addition of an optional grist hydrator which virtually eliminates dough balls. The hydrator collar attaches between the grist case and mash tun to assure a thorough wetting of the grist on the way into the mash tun. This attachment raises your brewhouse efficiency, produces a more consistent mash profile, and eases strain on the brew crew