What is a Grain Auger?
A grain auger is an important element in beer brewing; it is used to transfer uncracked grain to the grain mill, and cracked grain to a grist case for storage and ultimately to the brewhouse for brewing. The grain auger moves grain at a consistent rate by employing a rotating helical screw auger to convey the grain through an enclosed tube. Grain augers are one component of the brewery grain handling system which also includes the grain mill, grist case, and grist hydrator.
Why Select a PKW Grain Auger?

Portland Kettle Works' grain augers provide the brewer with several key advantages:
Field tested by some of America's leading craft brewers
Flexible auger assemblies convey up to 50 lb (22.7 kg) of grain per minute
Our grain auger integrates seamlessly into our MaltMaster grain mill
When properly installed the combination MaltMaster grain mill and grain auger system produce almost no grain dust
PKW Grain Auger Specifications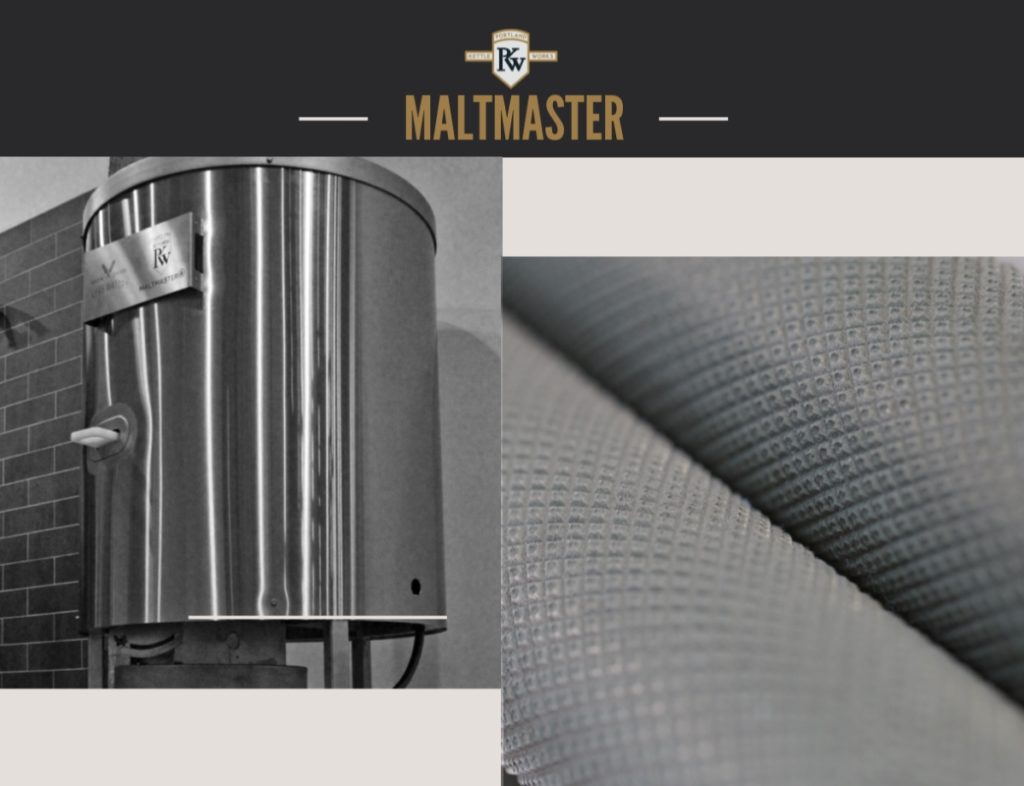 PKW MaltMaster Grain Mill & Handling System Brochure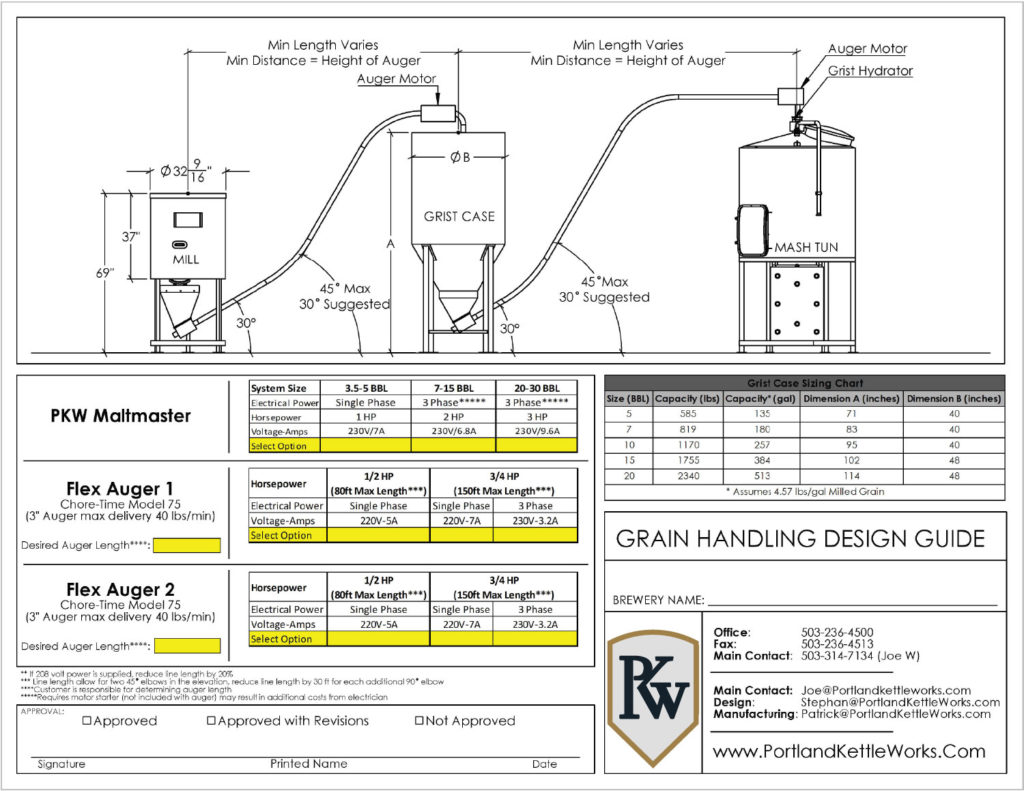 PKW Grain Handling System Floor-Mount Spec Sheet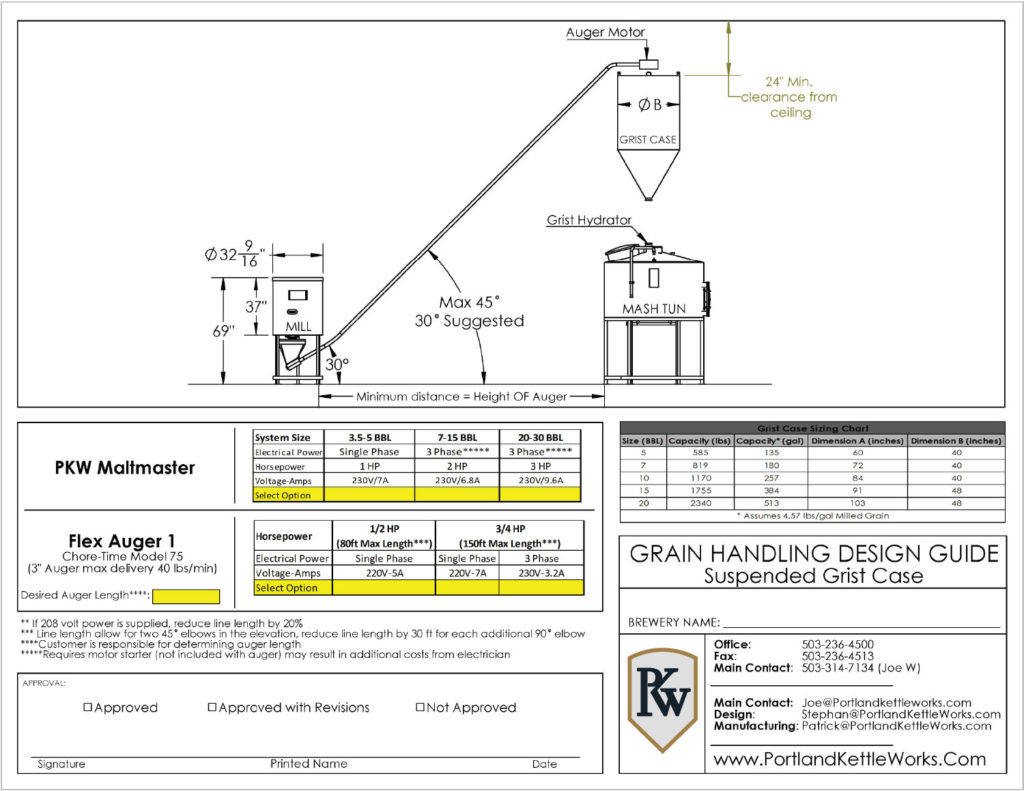 PKW Grain Handling System Suspended-Mount Spec Image
As with all our brewing equipment, Portland Kettle Works grain augers are designed and manufactured to exacting standards. All grain auger packages include the following:
Control unit
Power assembly
Hopper level control
20 ft (6.1 m) PVC tube
20 ft (6.1 m) auger
Two 45-degree elbows
Optional: 10 ft (3.0 m) extensions allow additional distance for longer auger runs